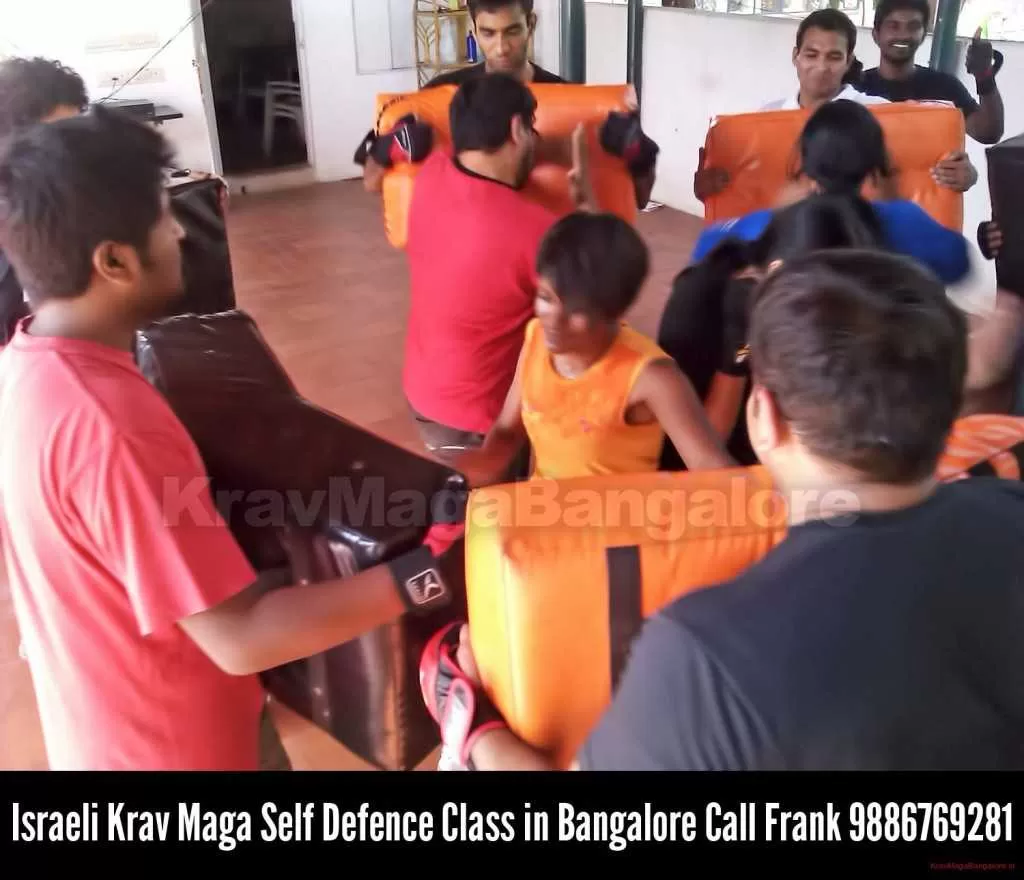 Call 9886769281 to join Krav Maga Self Defense.
CNN IBN
Deepa Balakrishnan, CNN-IBN
Bangalore: Three IT companies in Bangalore recieved e-mail threats of attacks last week. Following this Bangaloreans are training themselves in the elite Israeli form of self-defence called Krav Maga Bangalore.
[KravMagaSelfDefenseBengaluru.in] [Post] Ashish Puri, a product manager for an IT company is learning Krav Maga. He deals with a hostage situation one minute, and the next he's trying to escape from the place of a shoot-out. He and 20 others like him are learning Krav Maga, an unarmed combat technique developed by the Israelis. It teaches you just how to react in a conflict situation like a terror strike. "It's not about the physical size, it's the technique we work with. So yes, it does give a lot of confidence," said Puri.
"Now we're not fighting soldiers, we're fighting a surprise element. You cant' wait for the police to come everywhere or the NSG commandos to storm in. People have to protect themselves," said Franklin Joseph Krav Maga Bangalore instructor, Franklin Joseph. Considering the increased threat to most IT parks in Bangalore, these Krav Maga sessions are a big hit among the city's techies. "It's a very practical form of martial arts," said a techie. "We're aware that the world is not safe anymore," said an other techie from Bangalore.
We've often heard people singing we shall overcome after every kind of attack, but after the candle-lighting and the singing, this is the next step.
Source:
---
[Franklin Joseph Krav Maga Bangalore Photos] [Franklin Joseph Krav Maga Bangalore Videos] Design: Franklin Joseph
[Ad]: Enroll for Franklin Joseph Power to Women Empowerment Workshop on Safety Awareness and Psychological Empowerment / Preparation against Crime, Sexual Harassment, Sexual Abuse and Violence Workshop for Corporate, School and College
[Ad]: Enroll your children school and college forFranklin Joseph Power to Kids Workshop for School and College Safety Awareness and Psychological Empowerment against Crime, Abuse and Violence
[Ad]: Non-Lethal Self Protection Electric Shock Stun Device Now Legally sold in Bangalore, India For Self Protection for Daughter going to School and College, Old parents staying alone, and for Corporate Staffs in-Transit.
---